This has been a hard week for me.
Last Sunday we lost our beautiful cat, hit by a car. This small, gorgeous, funny, generous creature has been friend, guardian, companion, wise man, fool, and simply: cat, for fifteen years.
That's a big chunk of my life, and it feels like a very big hole.
As I've moved, slowly, through the week, I've been aware how much comfort the practice of photography has offered me.
One morning when I couldn't bear to sit in the house I went outside, in the early morning sun, and took pictures of the apple blossom, almost in bloom. The pictures didn't work but the practice did: click, connect, focus.
Connect, click, focus.
Breathe.
Connect.
Photography takes me out of myself.
Photography takes me outside, and that is such a huge blessing. Outside you get distracted: there are still gates to manoeuvre, stiles to cross, brambles to untangle and nettles to avoid.
There is still the birdsong, soothing, and the smell of the wild garlic in the woodland: this moment, reeking, here, now.
And there are the images that you find, or that find you.
Symbols that offer something – a way to understand, to process, to heal, or just to keep on going.
Some of these I know I wouldn't have seen had I not had this practice of going out, each and every day, camera in hand, to watch, to see, to notice.
Some of these images remind me of things I have seen before, and awaken old, good, feelings of wonder, and gratitude.
Some of them whisper secrets that I am finding for the first time.
This wood sorrel has just peeped out from the mossy, dark underside of an old railway embankment, at the edge of the wood. I am trying to get into the habit of looking up the flowers when I see them, to try and learn a bit more of who they are, and what they have done, or symbolised, in days gone by.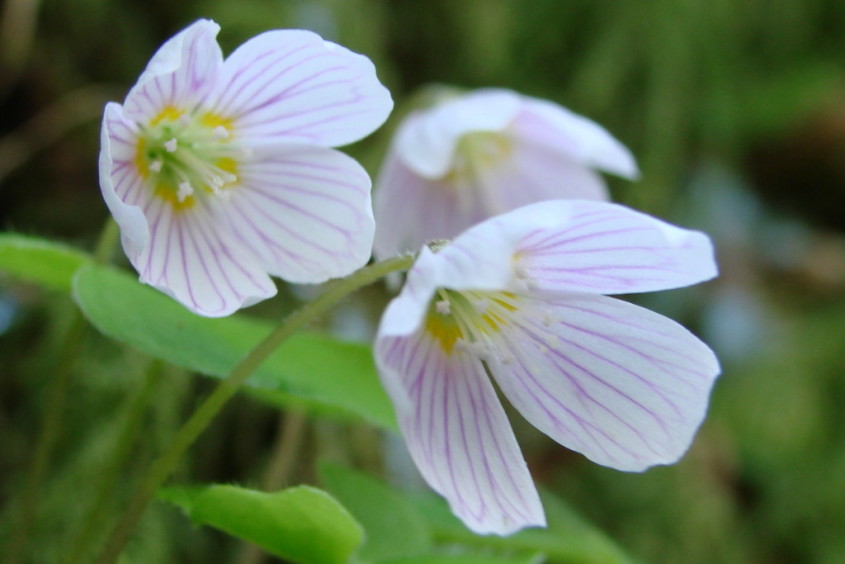 This wood sorrel (my book says) forms pockets of shining flowers in spring, on woodland floors or amongst shady rocks. It can grow in locations that only have 1% daylight, so you find it growing in the darkest part of the forest and at cave entrances.
It's name in Gaelic is feada-coille, candle of the wood.
This practice: this looking, this noticing, this trying to learn, this saying thank you, this commitment to keeping your eyes wide open, your heart wide open, even when you don't feel it, particularly when you don't feel it, is really what the art of everyday wonder means to me.
I do not live my life in a state of perpetual wonder. Who of us does?
But I do have a practice that allows me to get outside, to get out of my head, and to see, over and over again, things that are beautiful, and astonishing, and communicate in a way that words couldn't begin to.
And for that I am deeply grateful.