This feels like the start of an auspicious week.
It's St Patrick's Day today, the patron saint of Ireland, a place that has worked its way into my heart, and gifted many happy memories, and photographs.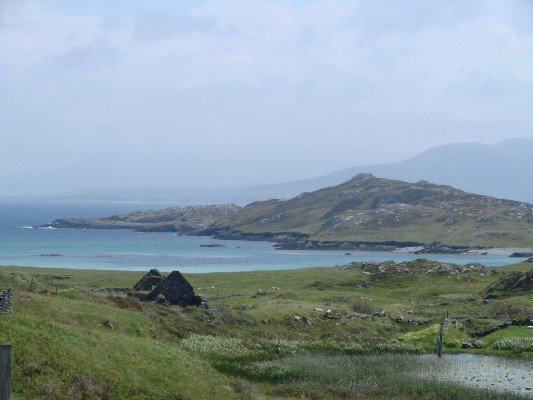 My grandmother was born on this day in 1904, one hundred and ten years ago.
My brother turns fifty later this week (though this seems implausibly old).
On Thursday, it's the spring equinox.
On Friday, we get the keys to our new house.
I have to confess, that last one is causing me more than a little anxiety.
As well as the usual house-moving stressors, it's overlaid for me with questions about how things will be.
How will it be, moving back to a town after these years in the embrace of the countryside?
How will it be, moving back to the centre of Scotland, seven years after I left for the edge places, to live by the river?
How will I find work that I love as much as the job I have now?
How will I find work that allows me the balance I crave between paid employment, and volunteer work, and time to walk, and take photographs, and read, and write, and think?
I have found myself lost in these preoccupations.
Eventually though, you have to let go of trying to figure things out.
I don't know how things will be.
I can't know.
Things will work themselves out in ways I can't anticipate.
Life is messy, rich, varied and unpredictable.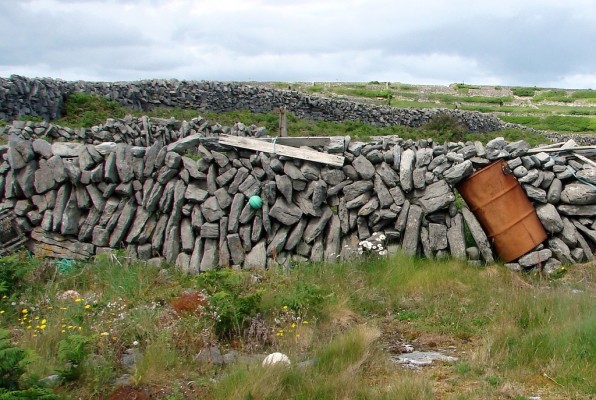 (Of course, that's what makes us love it so.)
Plus, spring is coming, and if there is one thing that's spectacularly good for, it's the reminder that life will renew itself, that it circles and returns.
The daffodils are blooming in the garden.
There are hints of blossom on the blackthorn across the road.
Yesterday I saw a bee.
The woodpeckers are drumming on the oaks.
Soon the swallows will be back.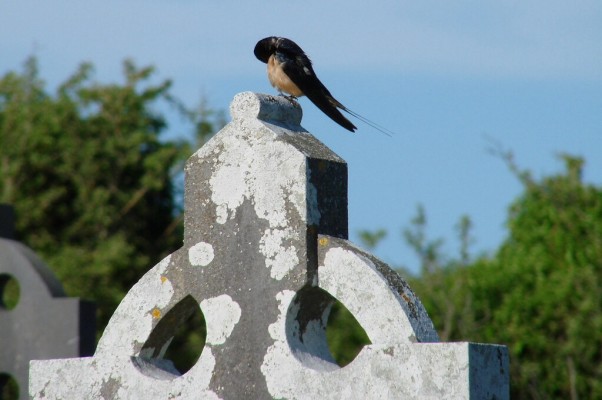 In the evenings I hear the call of the oystercatchers screeching their way up the river, before they circle, and return.
~~~
The photographs are from Ireland:
Top: Looking across to St Colman's Abbey, Inishbofin
Middle: Wall on Inishmore (Aran Islands)
End: Swallow on a gravestone at Corcomroe Abbey, Co Clare